Unlocking the Power of Your Inner Calf: A Comprehensive Guide
While many fitness enthusiasts focus on overall calf development, the inner calf often goes unnoticed. Neglecting these muscles not only leads to an unbalanced lower leg but also hinders functional movement and athletic performance.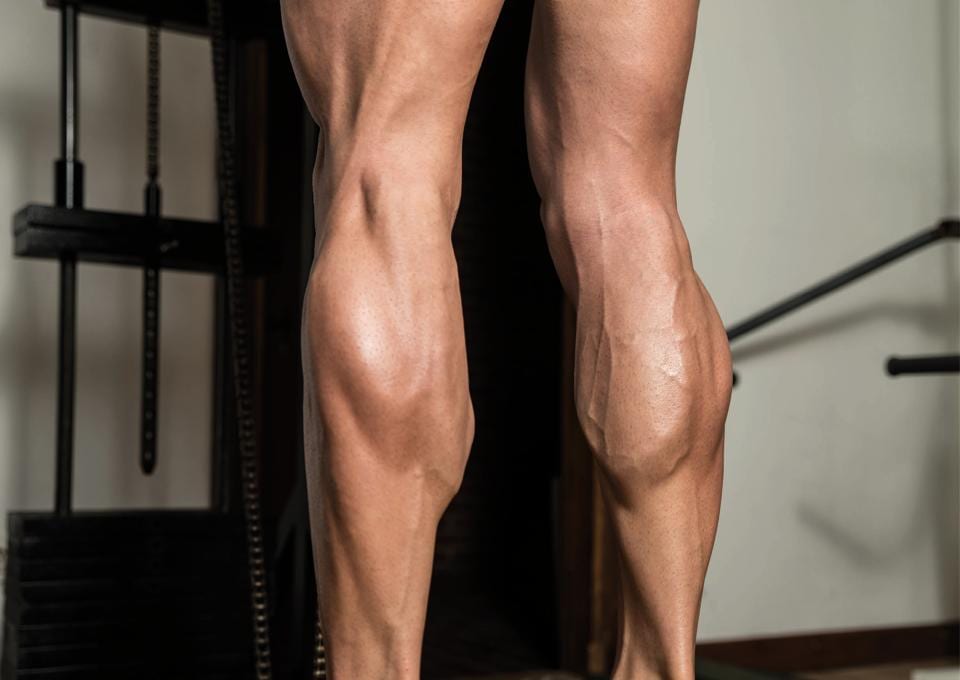 The calf muscles, a dynamic duo comprising the gastrocnemius and soleus, are vital for stability, mobility, and aesthetics. While many fitness enthusiasts focus on overall calf development, the inner calf often goes unnoticed. Neglecting these muscles not only leads to an unbalanced lower leg but also hinders functional movement and athletic performance. In this article, we'll explore why the inner calf is essential and how to effectively target and strengthen it.
TRENDING: My Lift Log the #1 Web-based app for tracking progressive overload!
Why Should You Work on Your Inner Calf?
The inner calf, also known as the medial calf, plays a crucial role in your lower leg's function. It's responsible for several key functions:
Stability: The inner calf provides lateral support to your ankle and helps prevent ankle sprains and injuries.

Balanced Development: Focusing on your inner calf ensures balanced calf muscle development, giving your lower leg a more aesthetic appearance.

Improved Athletic Performance: Whether you're an athlete or just a fitness enthusiast, strong inner calves can enhance your agility, balance, and jumping ability.

Functional Movement: Everyday activities like walking, running, and climbing stairs all rely on the inner calf's strength.
Now that we've established the importance of working on your inner calf, let's dive into some effective exercises to target and strengthen this often-neglected muscle group.
TRENDING: How To Track Gym Progress When it comes to figuring out how to track gym progress, most people don't have a clue, stumbling around like they're walking in the dark.
Best Exercises for the Inner Calf
Standing Calf Raises
Stand on the edge of a step or platform with your heels hanging off the edge. Lower your heels as far as possible, feeling the stretch in your calf muscles. Push through your toes to rise up onto your tiptoes. To target the inner calf, point your toes slightly inward during the exercise. Perform 3 sets of 15-20 repetitions.
Seated Calf Raises
Sit on a calf raise machine or a sturdy chair with a weighted barbell across your knees. Place the balls of your feet on the foot platform. Keep your toes pointed slightly inward to emphasize the inner calf. Raise the weight by extending your ankles fully and lower them until you feel a deep stretch. Perform 4 sets of 12-15 repetitions.
Toes-In Leg Press Calf Raises
Use a leg press machine, setting your feet so that your toes are pointed slightly inward. Push the weight sled up using your calf muscles. Slowly release the weight back down to feel the stretch in your calves. Aim for 3 sets of 10-12 repetitions.
Donkey Calf Raises
This exercise requires a donkey calf raise machine. If unavailable, you can use a calf raise block with a partner sitting on your lower back.
Position your toes inward and use your calf muscles to lift the weight or your partner. Lower the weight or partner down until your calves are fully stretched. Perform 3 sets of 8-10 repetitions.
Bent-Knee Calf Raises
This variation targets the soleus muscle, which is beneath the gastrocnemius. Sit down with your knees bent at 90 degrees. Place your feet flat on the floor, with toes pointed slightly inward. Push through your toes to lift your heels off the ground. Perform 4 sets of 15-20 repetitions.
Tips for Maximum Inner Calf Development
Progressive Overload To see noticeable growth and strength improvements in your inner calf, gradually increase the weight and resistance over time. This principle, known as progressive overload, is essential for muscle development.
My Lift Log not only helps you track progressive overload but strategically aids you in applying this principle for maximum results."
Mind-Muscle Connection Focus on contracting your inner calf muscles during every repetition. Visualize them working to make the exercise more effective.
Proper Form Ensure your form is correct to prevent injury and target the inner calf specifically. Avoid using momentum, and control the movement throughout the exercise.
Variety Don't stick to a single exercise. Include different inner calf exercises in your routine to challenge your muscles from various angles.
Rest and Recovery Allow your calf muscles to recover by giving them adequate rest between workout sessions. Overtraining can hinder progress.
Nutrition A balanced diet with sufficient protein, vitamins, and minerals is essential for muscle growth. Hydration is also crucial to prevent cramps and promote recovery.
Stretching Incorporate calf stretches into your routine to improve flexibility and prevent tightness.
READ MORE: Top 5 Exercises For Building Bowling Ball Calves We've all seen the overweight Dads that have bowling ball calves but haven't stepped foot in the gym in years. What's their secret? Are calves 100% genetic? Let's get to the bottom of it.
Conclusion
Working on your inner calf is a fundamental aspect of achieving a well-rounded, functional, and aesthetically pleasing lower leg. Neglecting these muscles can lead to imbalances and hinder your overall lower body strength. By incorporating the exercises and tips mentioned in this article, you can effectively target and strengthen your inner calf, improving your stability, balance, and athletic performance. So, make the inner calf a priority in your fitness routine, and watch your lower legs transform for the better.